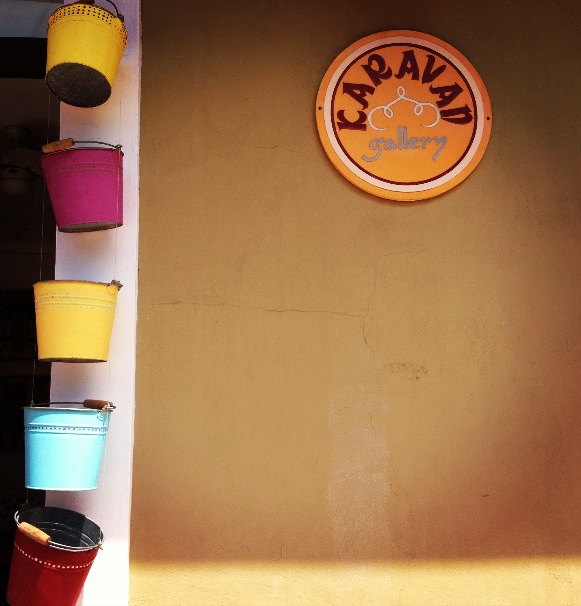 I've always loved design and designing.  Photography, writing, making jewelry, arranging a room – I love the creative process of putting things together.  Being in Panama, I am exposed to an endless amount of pattern, color, texture – the cultural and artistic products of Panama's people and history.
Casco Viejo is a stop on every tourist's map when they come through Panama City.  This, of course, is great for the economy but not always so great for the integrity of the cultural art being produced.  As Casco Viejo slowly gentrifies and as more condemned and deteriorated buildings are being restored, it is always exciting and interesting to see what new storefront may take its place.  All too often however, within one week, a little makeshift, pop-up store will open that is selling EXACTLY the same products as all the rest of them. I am left wandering from shop to shop sometimes just making price comparisons while wondering how in the world each of these shops manages to stay in business with so much local competition.
Since we moved here three years ago, there has always been one gallery in particular that stands above and beyond the rest.  It is unique, it is different, it is particular and so well-thought out.  Not only is this shop one that I always suggest to friends and family, but it is one that I sometimes just walk through with Joaquin, to take a peek and sometimes pick up a special gift for people back home (and myself if I just can't resist).  Beyond the variety of pieces and the extreme attention to detail, this gallery has a fabulous ethical stance, which makes me love it all the more.
Karavan Gallery, is just one block from my house, on Calle 3 between Avenida A and Avenida Central.  It's view mirrors my living room windows of El Arco Chato ruins.  Karavan Gallery was opened just over 5 years ago by a friend, Rosina Ynzenga, who moved to Panama from Spain.  Rosina moved here to Panama as a Photo Journalist with a killer eye for design, a deep respect for artistic tradition, and a business mind that seems to be led with a generous heart.  Not long after moving to Panama, Rosina saw a need to support the products that were being sold by so many indigenous groups. She identified the incredible beauty in their various techniques but not exactly in the authenticity of the final products themselves.  She began working with two Kuna women, creating and designing the traditional Mola pillows and learned that many traditions were being lost in the shuffle as tribes such as the Kuna, Embera, and Ngabe-Bugle were compromising their products by creating what they believed to be more desirable to the endless buses of tourists coming through the city.
Today, Rosina collaborates with over 180 women and 20 men, from various tribes, all of whom have different skills and artistic traditions. The range of products in her gallery is wide; colors and patterns explode and compete, yet somehow it all has a balance. Her name and gallery has been spread by word-of-mouth as a place to collaborate and sell traditional art and meanwhile, Rosina has become a positive influence on the autonomy of many tribes and their traditions.  Until very recently the workshop that acts as a hub for all of these artists, was actually Rosina's home.  If you ever have the chance to visit Karavan Gallery, you're likely to see 2-3 Kuna women gathered, sewing, and designing during shop hours.
Rosina (Karavan Gallery) started a foundation called Fundacion Mua Mua – a "cultural rescue" to help maintain the integrity of historic and artistic forms of expression within indigenous tribes in Panama.  At Fundacion Mua Mua, artistic traditions are shared, taught, learned and maintained.  The youth are not only learning and preserving tradition, but they are seeing first-hand that it can also be a business and a livelihood.
In a world that has become so industrialized and where things are manufactured and sold in bulk with hardly a trace of tradition, Karavan Gallery is my local slice of creative goodness.