I recently heard from an old friend that he and his wife quit their jobs in San Francisco, and with their very young daughter, moved to Italy for the next six months while he pursues a wine apprenticeship. My instantaneous reaction was pure glee as all I could do was imagine how much of an exciting roller coaster adventure the rest of this year will be for them. I actually even felt PROUD of them, knowing that they've just made a BIG move. This is a move that would've seemed, to most people, too hard or too "impossible" to even begin to try but one that is about to change their lives for the better, bring them closer than they even were before, and likely be one of their fondest shared memories when they're old and gray.
I mentioned in a past post "Life in El Casco Viejo", that I would like to demystify the belief that moving abroad has to be, or is, a giant obstacle. It definitely takes planning, patience, and flexibility but if you can secure a few things first, it's entirely possible and such an amazing way to learn the most intricate things about the larger world, and about yourself. I know that some of you are probably thinking "Riiiiight Molly, I have a mortgage, and kids in school, and a dog!" But please, just hear me out. I know that there are times in life when moving abroad is not necessarily convenient, but that doesn't mean it can't happen a little later on down the road of life. Right? So for future preparation sake, let's entertain the idea.
For the majority of people, landing a job and having a source of income is paramount and their ability to move abroad depends on it. I've been thinking about it a lot lately and decided, if it meant possibly encouraging any reader to truly consider a move abroad, that I'd make a list of what most of my Expat friends around Casco Viejo do for a living that has allowed them to move and live abroad. The results are impressive and I've realized that we've got some very enterprising friends. I've included a bunch of links at the end of this post, but briefly, these friends of ours are involved in all kinds of business, such as but not limited to: hotel owners and managers, graphic designers, freelance journalists, restaurant & cafe owners, private chefs, tour guides, English teachers, PR Consultants, fine artists, domain brokers, food truckers, social media bloggers, Improv teachers, photographers, film editors, the list goes on. All of these people started out in a similar boat as we did, many came with jobs lined up and many did not, but I know they would all share in my sentiment that it's been a ton of work and all entirely worth the experience.
Maybe Panama isn't your cup of tea but I'm going to use it as an example, since I live here after all. For giggles, I've come up with some of the main reasons while Panama is a great place to spread your worldly wings.  Of course we know there are the amazing, endless beaches, the warm (damn hot) balmy weather, the tropical fruit, yadda yadda. But, the less obvious reasons Panama is a good place to live abroad, are:
1. You can live here "without papers" just as long as you step out of the country every six months – who wants to go to Costa Rica for the weekend?
2. Spanish is the primary language of course, but English is extremely common and is the spoken language in most international and expat communities. Much to my demise!
3. We are on the US Dollar which helps a lot if you are doing business with and/or coming from the States which means you don't have to deal with an exchange rate.
4. There are is a major presence of NGO's, International Schools, and Non-Profit organizations that can and do hire foreigners on a regular basis. Some will even pay for you to move!
5. If you earn less than 60K a year while living abroad (less than that goes a very long way in Panama) then you fall into the tax bracket of Foreign Earned Income Tax Exemption (in the US).
6. Most of all, Panama is growing exponentially which means there is a huge market for creative, forward thinkers, movers and shakers, with special skills or an independent knack for something unique (insert freelance specialty here!).
Again, my goal here is to express that moving and living abroad is not impossible. For some odd reason, I find joy in imagining the people I know and love moving abroad, and even those of you I don't know! Honestly, that's how much I believe in having the experience at least once in life.
I know it's not for everyone, some people are perfectly happy right where they are thank you very much. But for many friends who've asked me how we started out, to those who say "I'd love to live abroad, but HOW?" I think the first step needs to be asking the WHAT. What would you like to accomplish living abroad? Do you want to move abroad to make money or to travel? What are you good at? What do you love to do? What skills do you have? Do you want to learn a new language? Do you just need a real change of scenery? What about studying abroad? What about just saving up some funds and living abroad for 6 months? What about renting your house or subletting your apartment for a short time to allow you to live abroad? What about a home swap? What about just finally telling your boss you never really liked him that much anyway? What about believing that it's totally possible if you just set your mind to it and remember that life goes so fast you'll be back to your old life as soon as you'd like to be? And the most important question of all…What do you have to lose?
If you've ever lived abroad, or are currently living abroad, I'd love to hear about your experience! How did you get to where you are and was it as difficult as you had thought it would be?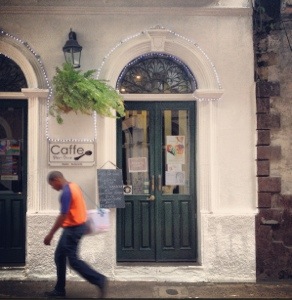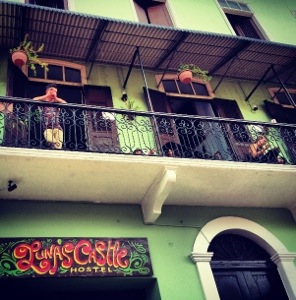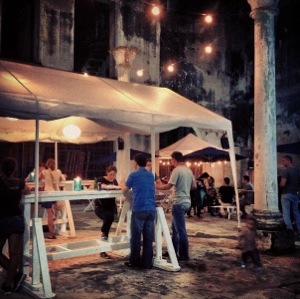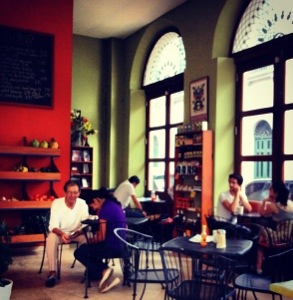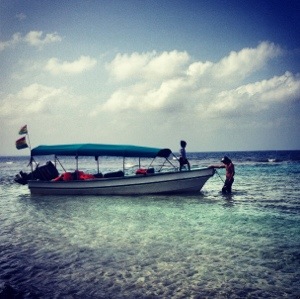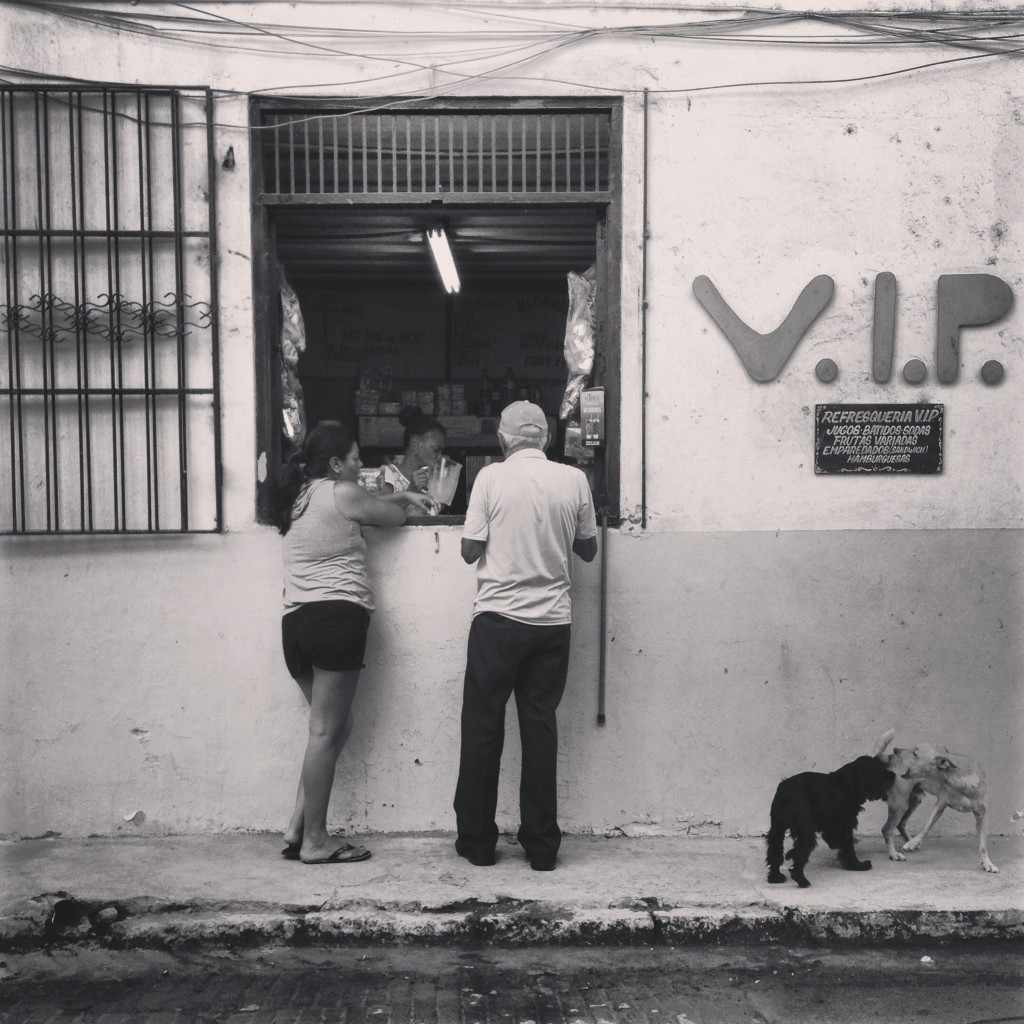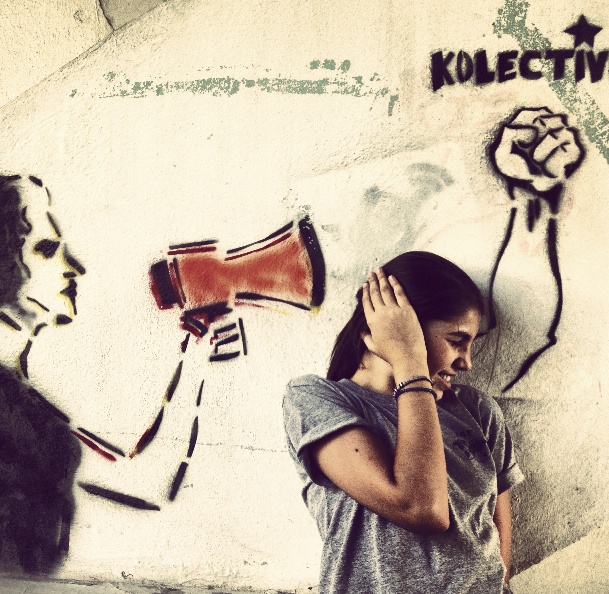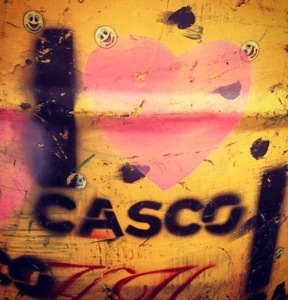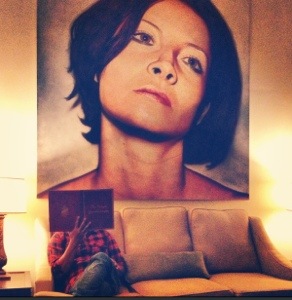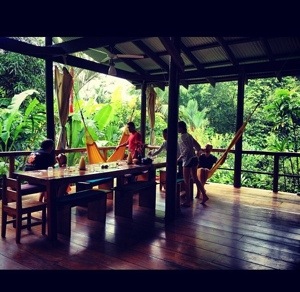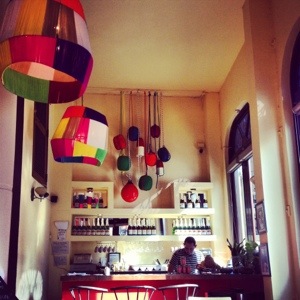 Links to some friend's businesses:
http://www.lunascastlehostel.com/
http://www.supergourmetcascoviejo.com/
http://www.loscuatrotulipanes.com/
http://www.barefootpanama.com/