Inspiration comes from everywhere, right? Well for me, inspiration strikes hard each and every single time my eyes fall upon a Commune design.
Two months before we moved away from Casco Viejo, The American Trade Hotel finally opened. I had the luck and opportunity to cruise through the skeleton of the hotel, sawdust flying, hard hat on, months before it was finished. Even then I could see how incredible the space was going to become, but nothing prepared me for what it actually is today. To me, The American Trade Hotel is a masterpiece of interior design, a brilliant balance of texture, of light, of color and of space. It is turn of the century, humid, tropical Panama meets mid-century modern, functional, eclectic. It's a calculated and spacious cohesion of tile, glass, marble, brass, fabric, wood and leather. It echoes class and eloquence while rubbing elbows with hip and artistic.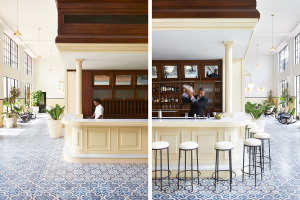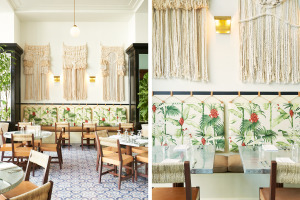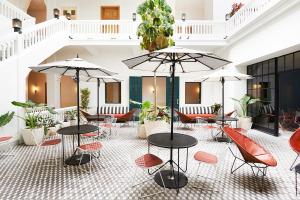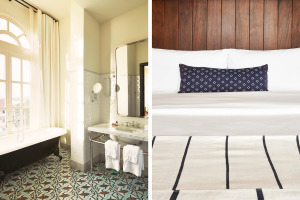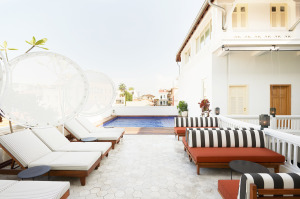 The American Trade Hotel introduced me to Commune Design. I have since fallen head-over-heels in love with everything that Commune puts out, commercial and residential.
"With a staff of interior designers, architects and graphic designers using a collaborative mindset, we (Commune Design) assemble the best team for each job and maintain integrity in every project we do."
Sometimes when I'm looking at their work (usually online) I almost feel a wince of pain. Is that weird? I mean, I look at their work and I want to get up and DO something – like go out and design things. I actually have a visceral response to the way they put things together, how they utilize natural light in all of their spaces, how unafraid they are to be bold with color, how they balance the weight of textures in a room, how they find a way to pair textiles and fabrics so effortlessly, oh man, I could go on forever. So, instead, I'm just going to let these photos (borrowed directly from the Commune Design website) do the talking. You can click the image in my post to enlarge for more detail!
Commune Design, will you marry me?